Fire Warden & Evacuation Training
Not only will fire warden and evacuation training assist your company to comply with legislative requirements for a safe workplace, but it can also save lives. Research has shown that fire safety training increases the level of fire safety knowledge and the accuracy of response to a fire emergency. All businesses in Sydney and throughout Australia must show evidence of emergency prevention and planning, so let Elite Fire Training take care of this for you.
Elite Fire Training offers a Fire Warden & Evacuation course that satisfies Australian Standard AS 3745:2010 and is intended for Fire Wardens and other staff members who form part of the Emergency Control Organisation (ECO). If you don't have an ECO and a plan, you may be risking a lawsuit.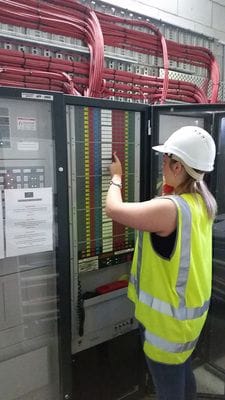 Fire Warden Training
Course Summary - The following topics are covered in this essential component of the Fire Warden Training Course.
WH&S requirements

Chief Warden and Fire Warden's roles and responsibilities

Emergencies that could occur

Methods of raising the alarm

Procedures for specific emergencies

Pre-planning for emergencies

Bomb threat response

Evacuating your premises

Human behaviour

Co-ordination of emergencies

Communication during emergencies

Untenable conditions

Fire Evacuation Exercise / Evacuation Drill (Assessment of Fire Warden Training)
This part of the Elite Fire Training course assesses the effectiveness of your business fire evacuation plan. It is in line with AS 3745:2010, which requires adequate fire emergency response procedures to be in place. All members of the Emergency Control Organisation, including the Chief and Deputy Chief Wardens, Floor Wardens, Fire Wardens and Communication Officers should participate. The exercise includes a briefing and debrief. You will receive a report including any recommendations for improvement.

Course Duration
1.5 hours
Multiple sessions are available for shifts to ensure core roles are always covered.

Number of Participants
Maximum of 15 participants per session (additional sessions can be made on the same day if required).
All sessions are conducted onsite at your premises. Public courses are currently not available.
* This course is a Non-Accredited Course
Elite Fire Training can tailor fire safety training to your specific requirements. Call today on 0417 456 259 or contact us for an obligation free quote.